There's a vague possibility that there are lots of DBx-based historical miniatures/Malifaux/GW-universe crossover gamers reading this who may have seen my blog / website update already, but for those of you who aren't in that (probably small) demographic, I've posted a match report from
my first ever game of Malifaux
on my website.
It was a lot of fun, which is a great relief after having bought the rules and spent the thick end of another £70 (probably... don't tell the wife!) on figures and then having spent plenty of time painting and basing them up too.
For my (and my opponents) first game we set up an over-ambitious Mei Feng vs Sonnia Criid 50 SS matchup that we managed to get through in about 5 hours, which is not too bad given neither of us had ever played before - some of the combos were rather complex and I've tried to highlight some of the rules mechanics in the writeup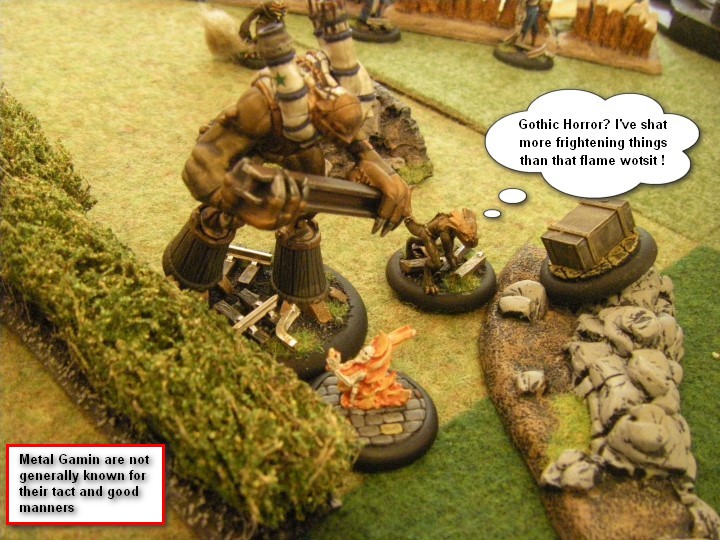 A brand new "Steampunk Hannibal" makes an appearance as well (if you see some of my other reports for other gaming systems, you'll quickly realise that he critiques pretty much everything I do) as well as a smattering of poor jokes and irrelevant video interludes.
There's also
a clunking great robot
who's almost a train and who hits people with an enormous metal bar as well.
What's not to like?!