2 weeks to go to

Hammerhead 2018 - Saturday 3rd March

at Newark Showground – The Gamers Lounge and the George Stephenson Exhibition Hall, Newark.
There are some 60+ great visitor participation games/activities, historical, fantasy and sci-fi, booked in, plus 60 top traders/manufacturers selling a wide variety of wargaming wares, miniatures, terrain and scenery, books and gaming accessories.
New for 2018 – the Wagames Illustrated Painting competition
– Just bring your painted miniatures along!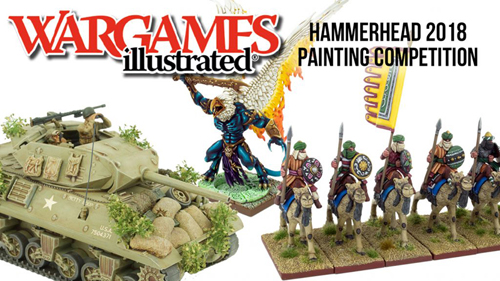 More information here
http://www.hammerheadshow.co.uk/wipaintingcompetition.html
If you would like to book a
tabletop sales table, there are only a few tables remaining
, first-come, first-served!
There's still time to buy your
online entry ticket and collect your free Hammerhead miniature
on the day!
For those of you wanting to plan your route around the two halls, the floor plans for Hammerhead 2018 are now available
The George Stephenson Hall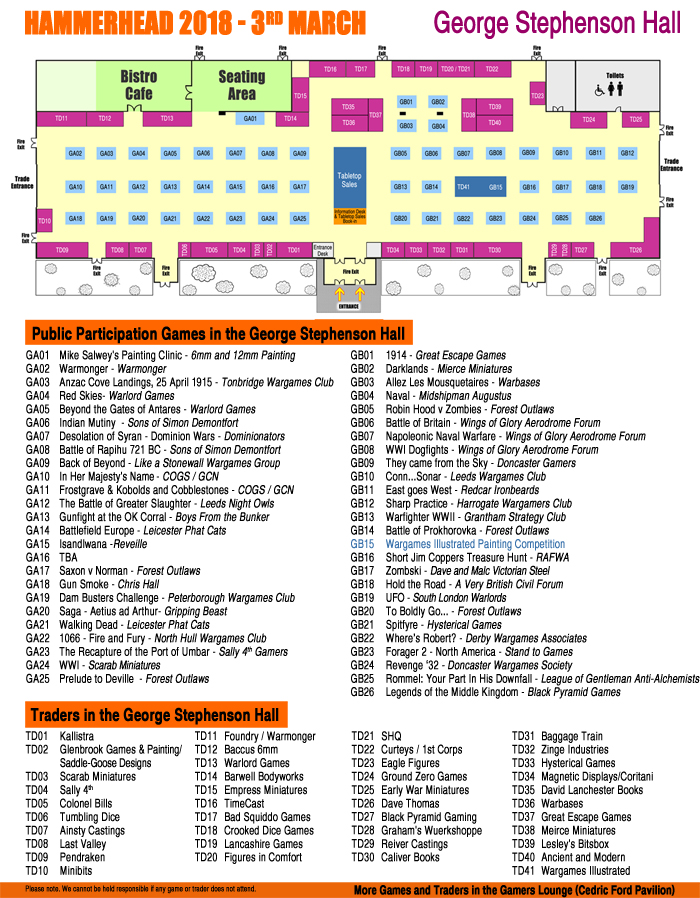 And the Gamers Lounge
For larger floor plans visit
https://www.hammerheadshow.co.uk
Parking is plentiful and FREE. Newark Showground is only a few minutes from the A1 at Newark Junction.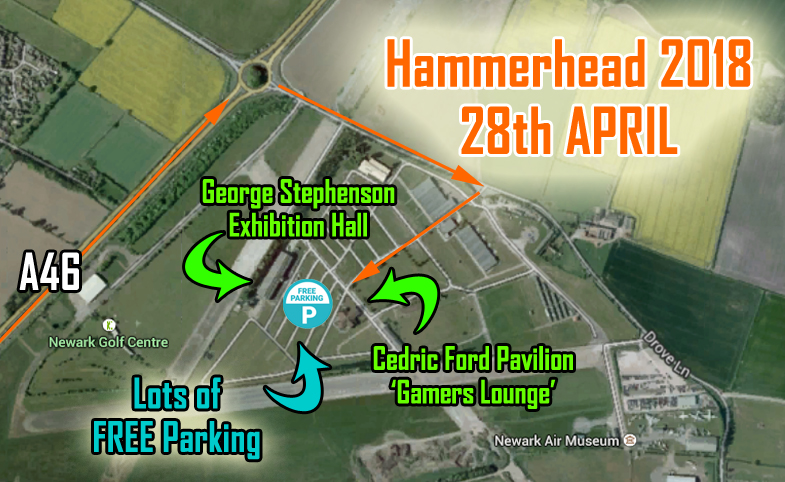 For full details of all the traders and games plus tabletop sales and entry ticket sales, visit the Hammerhead Show website,
http://www.hammerheadshow.co.uk
or check out the Facebook page
https://www.facebook.com/HammerheadShow/
Looking forward to seeing you there, for a great day out!
Hammerhead 2018 is being run by Kallistra Ltd with assistance from the The Forest Outlaws Wargamers Club and GCN. Supported by Miniature Wargames, Wargames Illustrated and Wargames Soldiers and Strategy magazines.