Greetings,
The condition of each item is noted. Shipping and handling is for in the U.S. . For each item purchased after the first is an additional $1.00, $.50 for the smaller individual miniatures. With the item most expensive to ship, being counted as the first. PM me if you have any questions and or wish to make a purchase. Feel free to bundle some of these together with other items I have for sale here in other categories here on Warhammer Forum and make me an offer. Paypal is the preferred method of payment.
**Grenadier Models Dungeon Dwellers** A Grenadier Starter Set Collection(1992) VG
Comes in a box This item is Very Rare. The only other place I can find one for sale is on eBay, for $99.99
Condition: The top of the box has been slightly indented due to being stored with a heavier box on top of it. The contents are in very good condition. An have been painted with a grey primer.
Price: $35.99 or Best Offer + $5.00 shipping and handling.
Ruster Beast, Cockstrice, Golem, Brain Absorber and Giant Snake on top row.
Beholder, Naga, Giant Beetle, Mind Flayer and Green Slime on the bottom row.
**I-KORE IKORE Celtos Frostgrave Amanthas the Huntress with Sabertooth Tiger** (G479)[/b] VG
Condition: The version of Amanthas the Huntress I have has her holding a large bowie knife looking shortsword in her right hand. Instead of just holding the end of her bow, like in the pictures below. Which makes it a rare version The two miniatures have been painted with a grey primer.
Price: $12.99 or Best Offer + $4.00 shipping and handling.
The pictures below are of various ways others have painted and presented these two miniatures.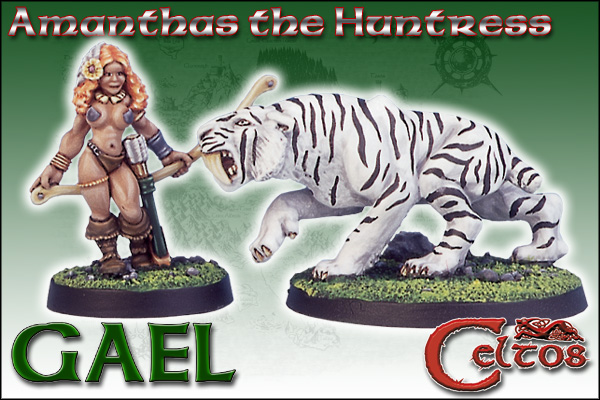 These next 4 are from Heritage Dungeon-Dwellers 1979 Series. Thus they collectible and very rare. See link below for more information:
[url]http://www.dndlead.com/Dungeon-Dwellers/1200.htm#thumb
[/url]
**Heritage Fire Giant** 1231 $10.00
**Heritage Cyclops** 1232 $9.00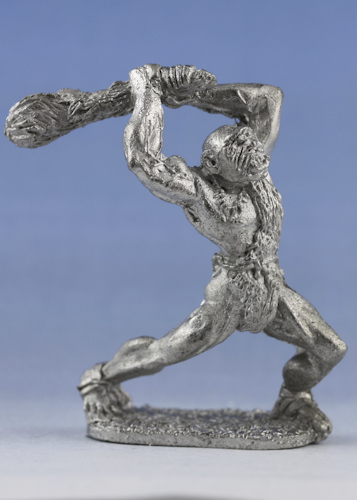 **Heritage Frost Giant** 1259 $10.00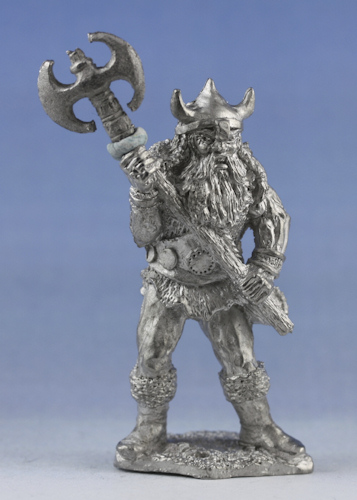 **Heritage Djinni** 1290 My asking price: $7.00
[img]http://www.dndlead.com/Dungeon-Dwellers/1200s/1290.jpg
[/img]
Reaper Miniatures are of course still being cast and sold. So I have given what price Reaper is selling the item for (new). Followed by what price I'm selling mine for.
03359: **DHL Classics: Female Halflings** ($7.99) $1.50 I'm only selling the middle one, with the sling for sale.
02127: **Giant Mountain Troll** ($9.99) $6.50
The one I have is not holding a dead wolf
Looks like this, without wolf, but mine is more minimally painted then this one.
02117: **Hill Troll** ($7.99) $4.75
02108: **Marsh Troll** ($5.99) $3.75
Undead
02077: **Carnessa The Terrible** ($4.99) $3.00
02079: **Komray, Dogs of War** ($11.99) $5.75
Only have 2 undead dogs, missing is the one that is to the far right side in the picture below.
02080: **Golgoth The Ancient** ($5.49) $3.35
02126: **Arachno-Assassin** ($4.99) $3.00
02158: **Arachno Sergeant** ($4.99) $3.00
02171: **Garramon, Bakarathi, Undead Troll with axe** ($5.49) $3.35
Vampires
02055: **Tepes Trajan, Vampire Warrior** ($4.99) $2.75
02054: **Venom, Female Vampire** ($4.99) $2.75
02097: **Ivan Von Helstein** ($6.99) $3.25
Werewolves
02139: **Jean Paul Duchamps Werewolf** ($4.99) $2.75
02132 **Zombie Werewolf** 02132 ($5.49) $3.35
14030: **Vasyl Rageclaw, Alpha or Giant Werewolf** ($15.99) $9.00
Figure is 2 and 1/4 inches tall