A massive Thankyou to all those who attended AGOM XIV you made it very special!
BIG THANKS to our sponsors...
ELEMENT GAMES
http://elementgames.co.uk/?utm_source=m ... medium=cpc
KROMLECH
http://www.kromlech.eu/
HARD 6 PODCAST
http://www.hard6.co.uk/
ALSO we would like to give a special mention to Darran Palmer who is the Northwest Gaming centre owner. For allowing us to have AGOM's at his venue after we moved from Warhammer World. We are moving the event finally home to where it belongs in the Lake District. So would just like to take this chance to say thanks for all the memories, it's been fun!
So without further ado this is how the awards went....
The BROTHERHOOD AWARD went to the...
BLUE HORRORS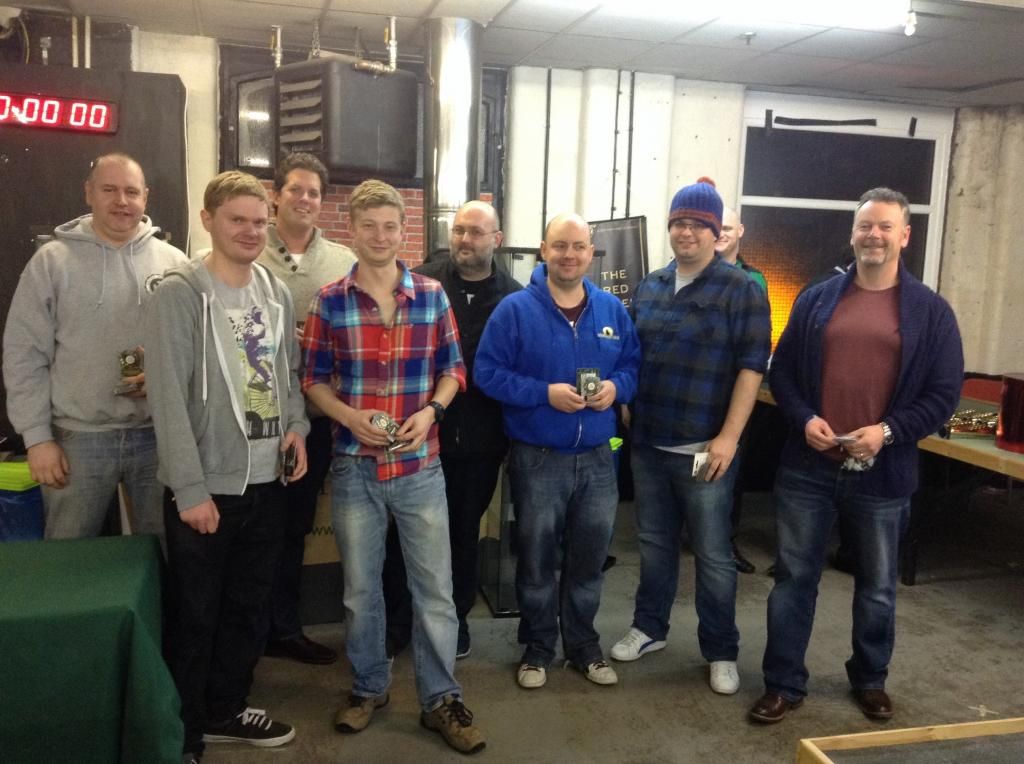 The team consisted of ...
Tom Hill - Darryl Jones - Dave O'Neill - Kevin Gillett - Lee Portingale
Rob Feeney - Sean Gill - Singe Frost
Our WARRIOR OF RENOWN went to...
TOM PALFREYMAN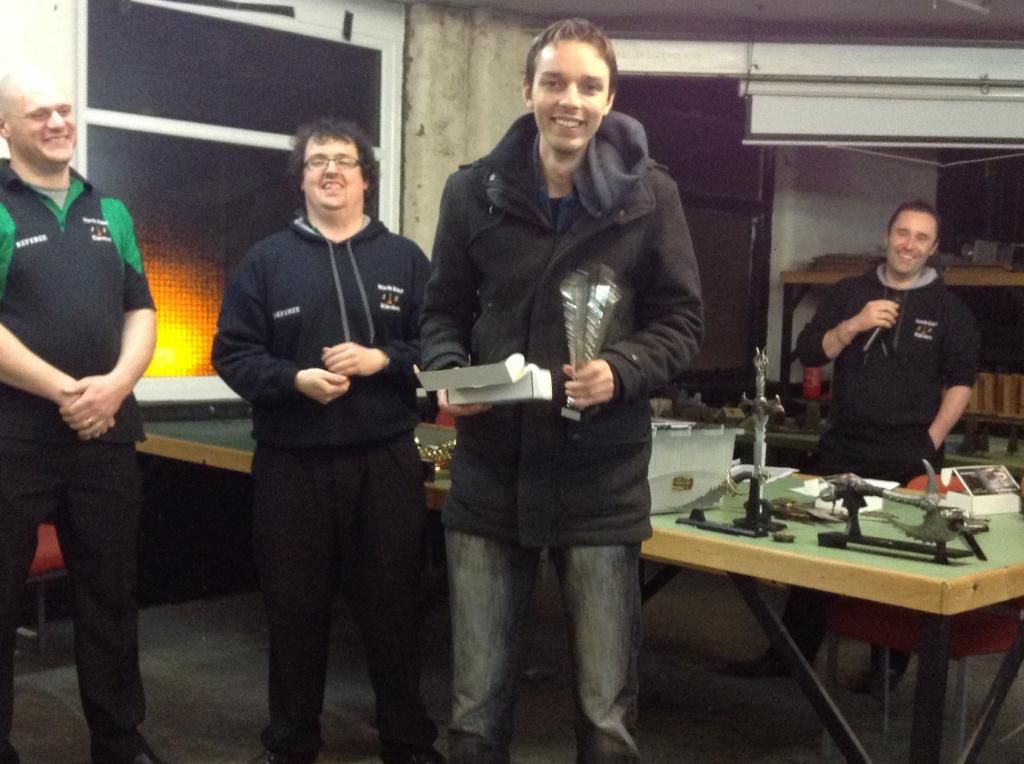 Our WARRIOR OF HONOUR went to.....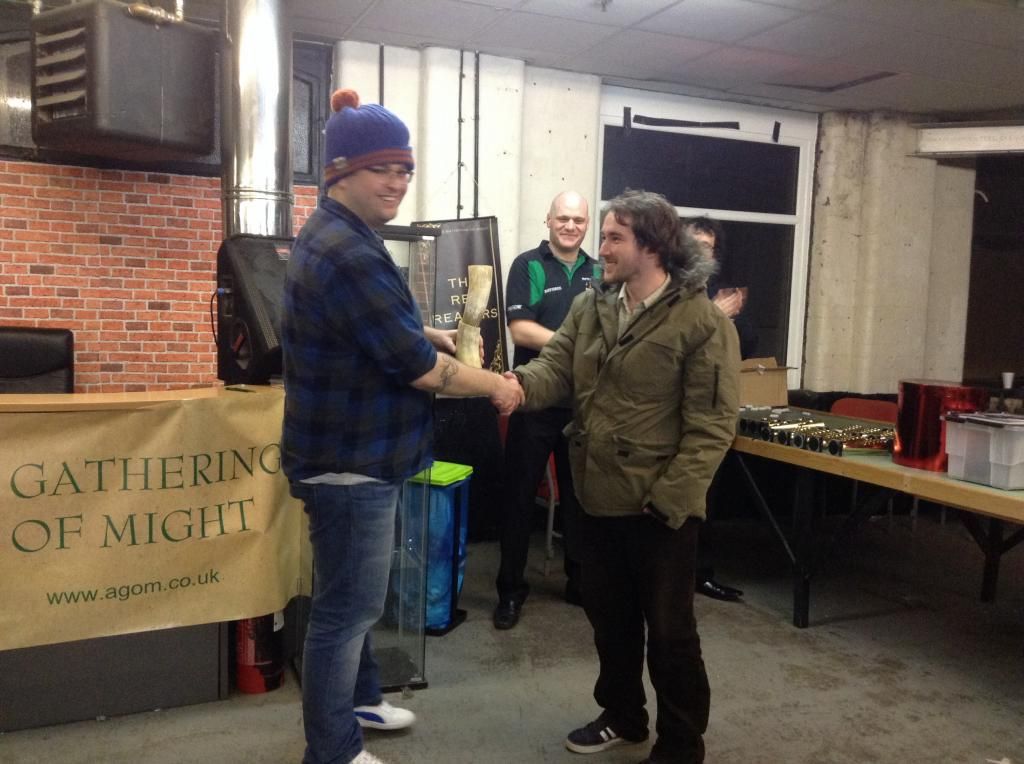 JOSH MEADS (on the right) presented by KEVIN GILLETT our previous winner.
Our best indiviual painting awards went to....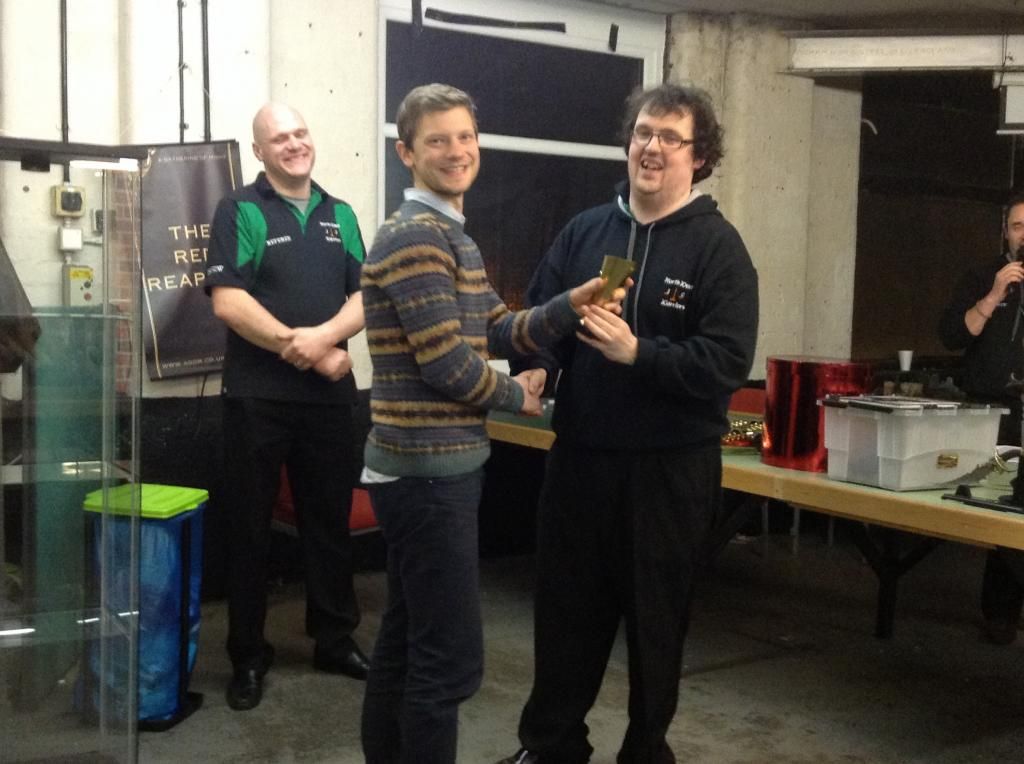 AVATAR OF WAR - BYRON ORDE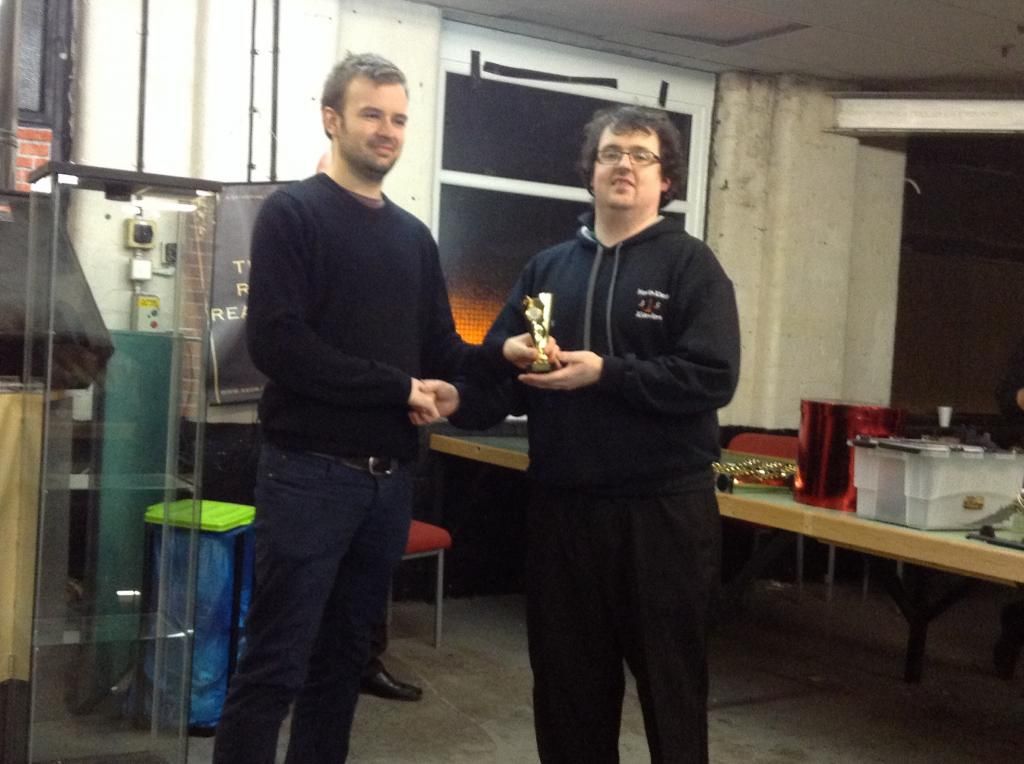 RUNIATION OF CITIES -DAVE SWEETING
TERROR OF THE OLD WORLD - JON KERR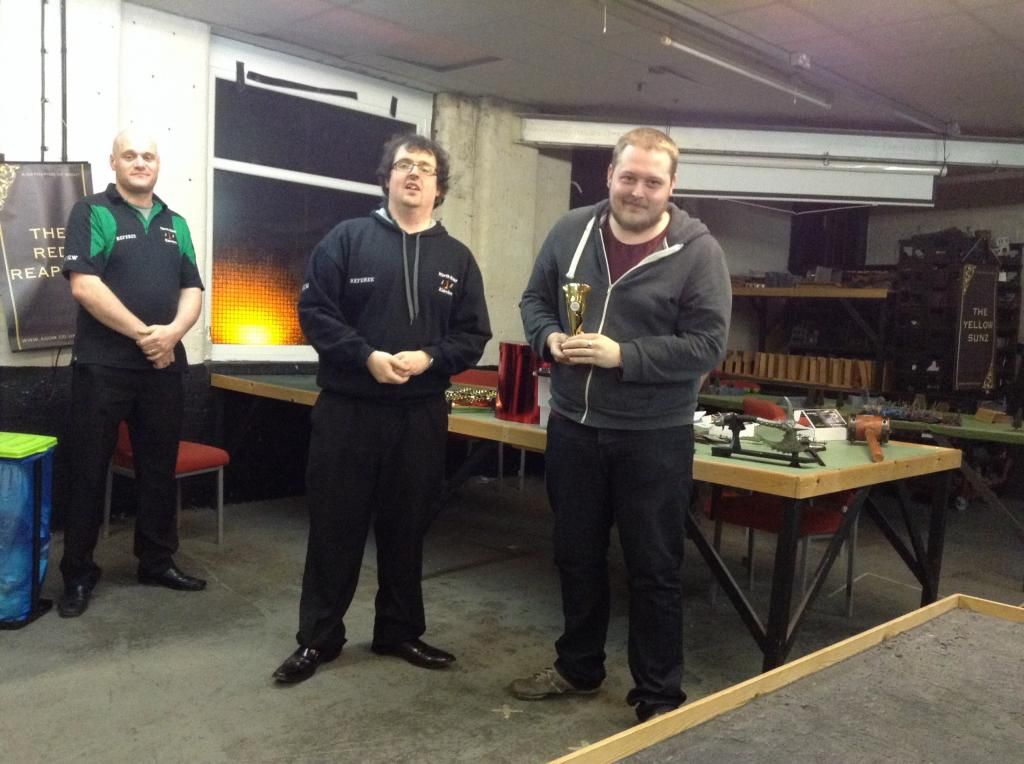 BUGMANS XXXXXX - CAI BIRD
THE SACRED BAND - JON KERR
BEST IN RACE AWARDS went to....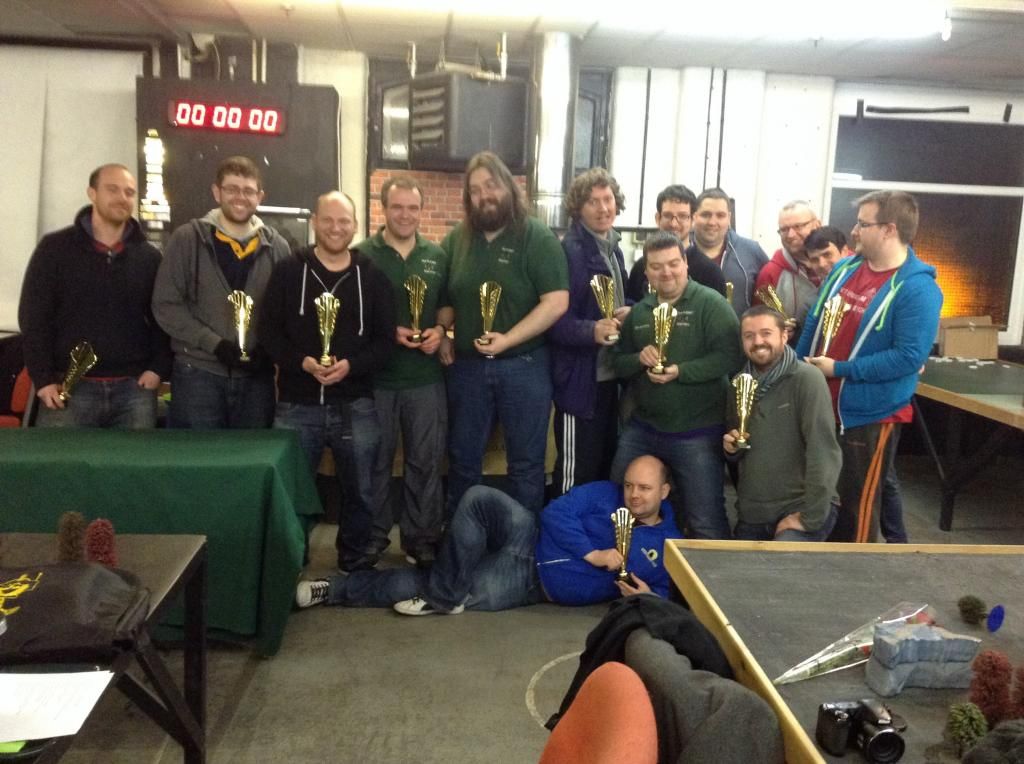 LORD OF THE BLACK HARVEST - LUKE TRANTER
CHAMPION OF THE JOUST - KEVIN STONEBANKS
CHOSEN OF KHAINE - TONY MOORE
GRUDGE-BEARER - EDWARD STEVENSON
PROPHET OF SIGMAR - NIGEL CHORLTON
SLAVE TO DARKNESS - TERRY PIKE
DEFENDER OF ULTHUAN - ANDREW HUGHES
HARBRINGER OF THE OLD ONES - JOE GRIMWADE
PROPHET OF THE GREAT MAW - SIMON BURDETT
DA GIT - JAMES CLARK
THE VERMIN LORD - DARRYL JONES
CHOSEN OF THE GODS - ROSS BAKER
LORD OF THE END TIMES - DAN QUIRK
ASRAI FOREST LORD - KEVIN BROMLEY
The BEST ARMY AWARDS went to...
GOLDEN HORDE - JON KERR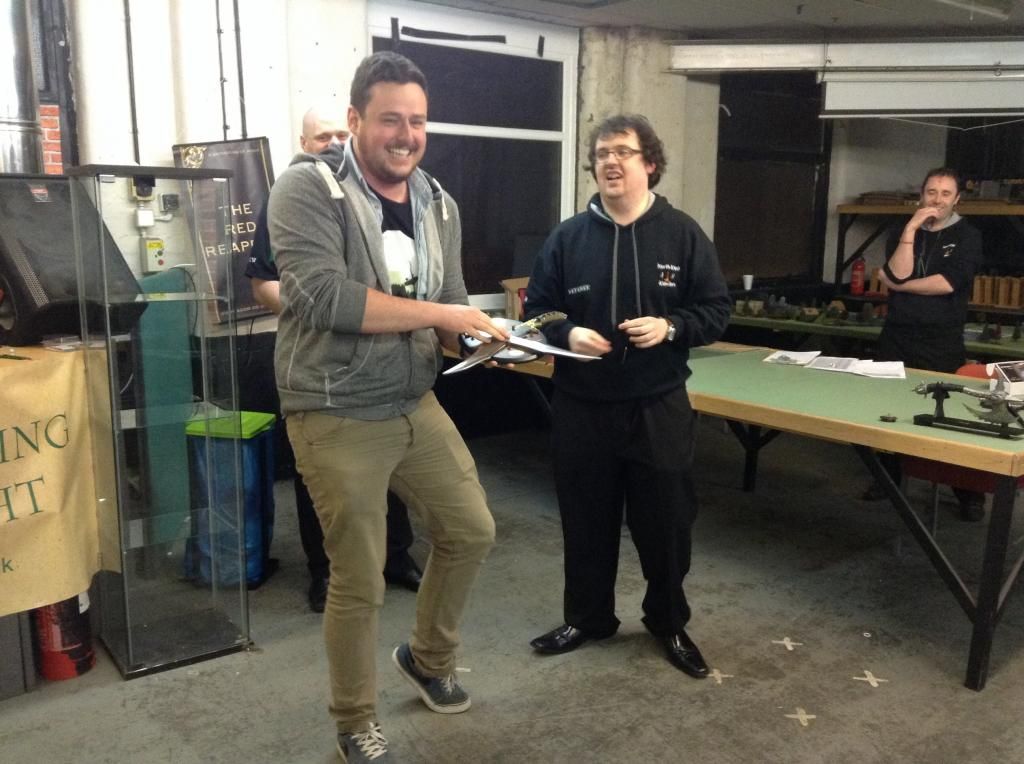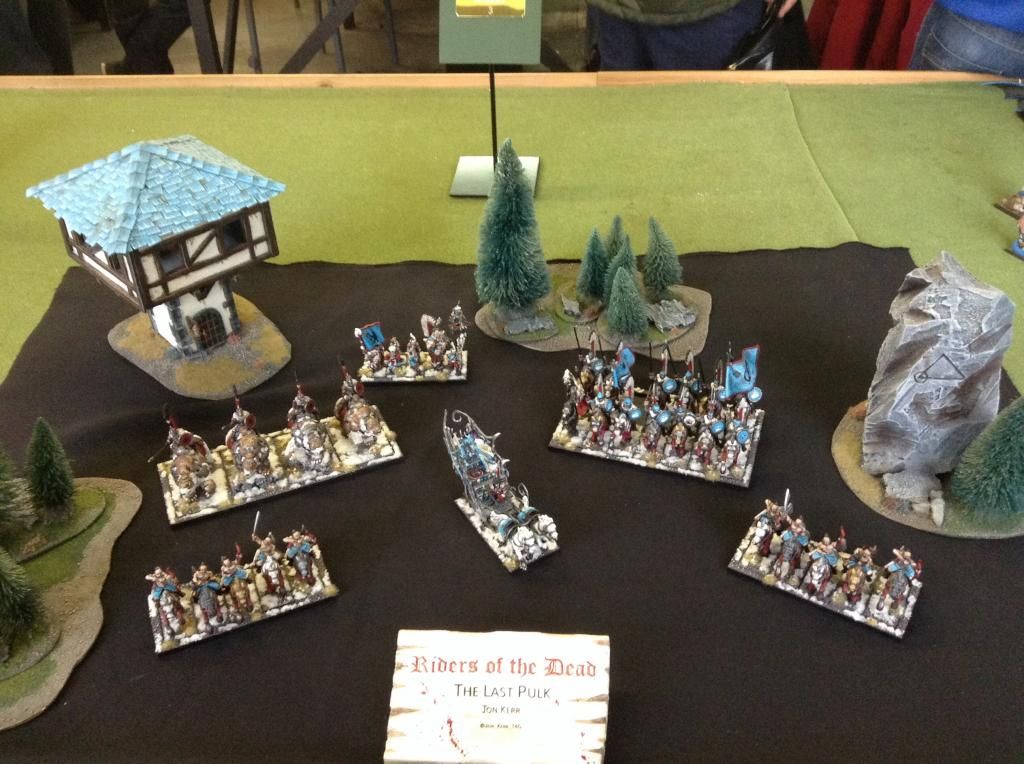 SILVER LEGION - RUSS VEAL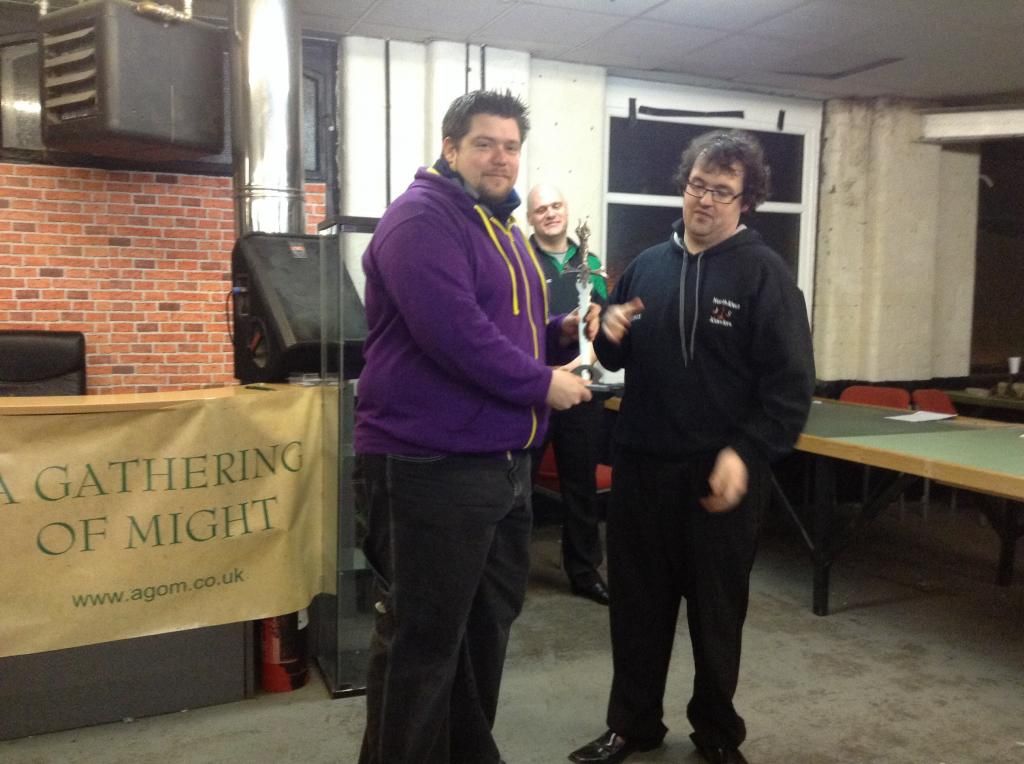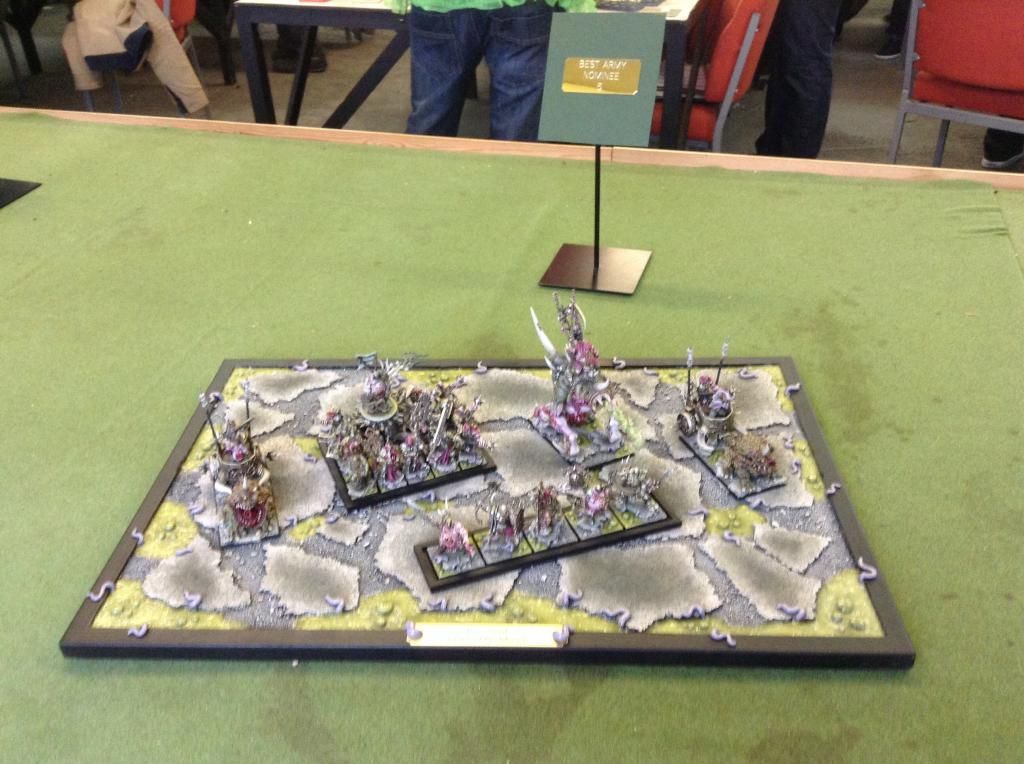 TERRACOTTA ARMY - LAWRENCE EAST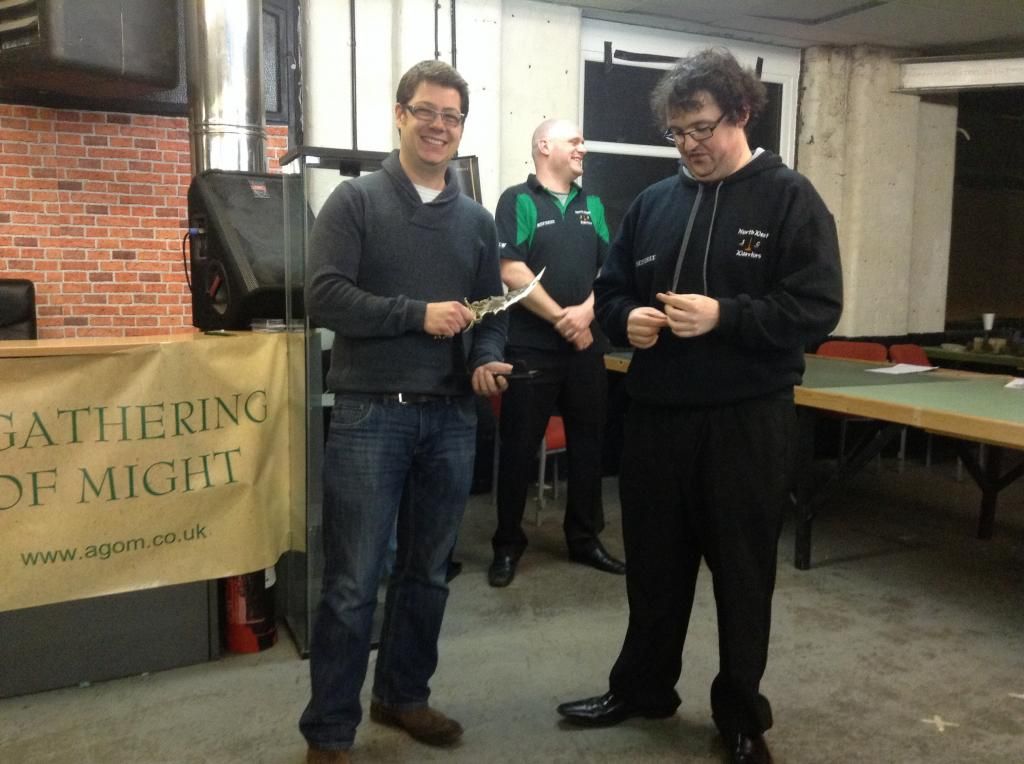 Someone had to come last so the GOLDEN SNOTLING went to...
LAWRENCE EAST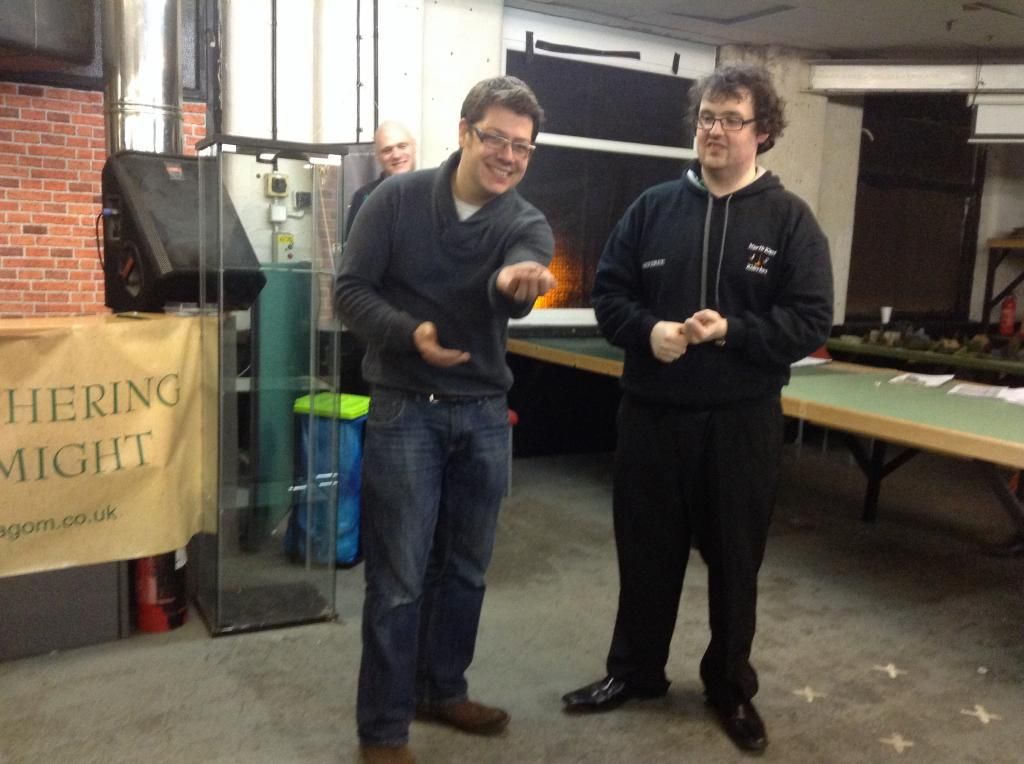 Our new champions were...
LORD OF MIGHT - DARRYL JONES (Skaven)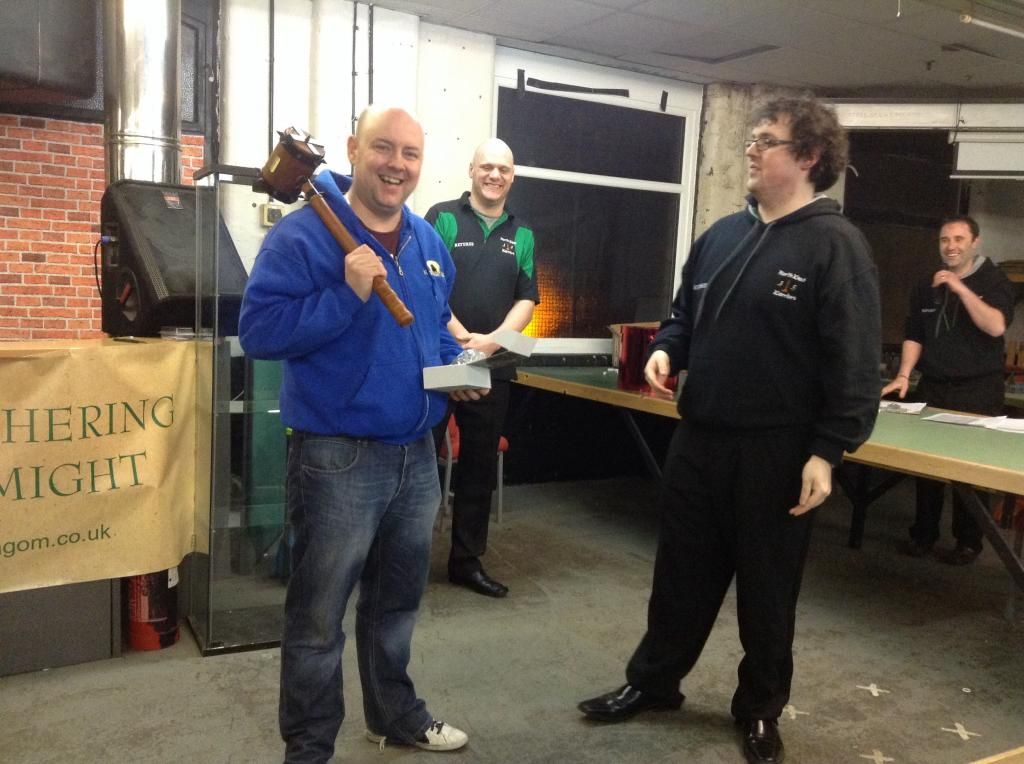 HERO OF MIGHT - KEVIN BROMLEY (Wood Elves)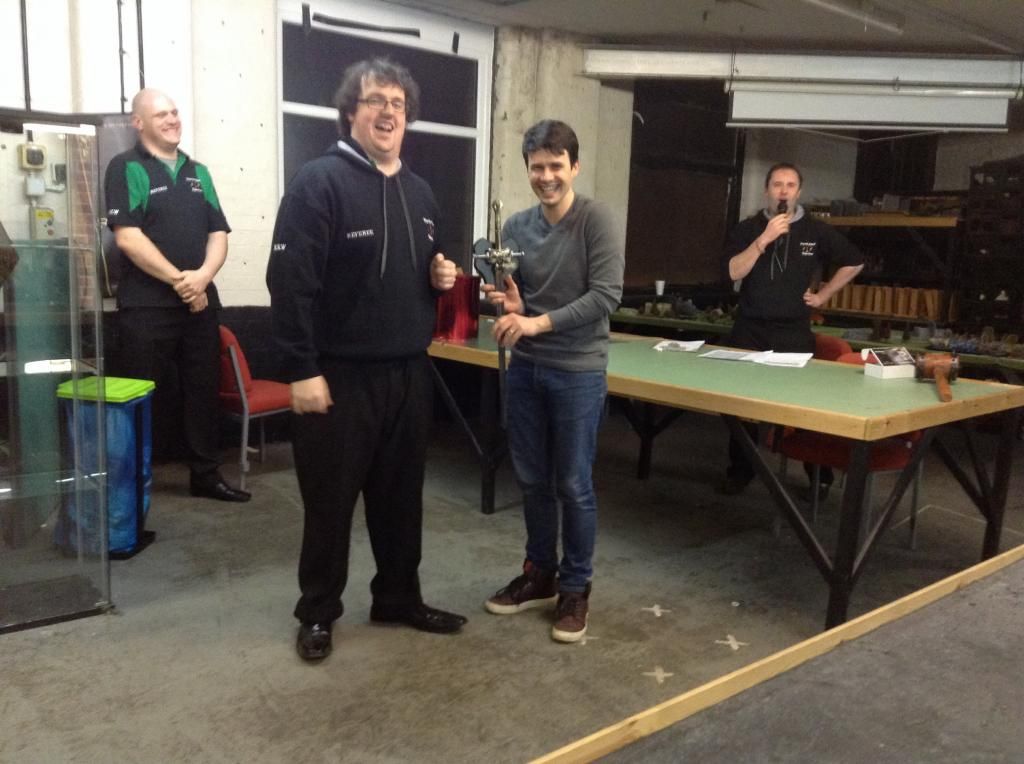 CHAMPION OF MIGHT - TERRY PIKE (Daemons)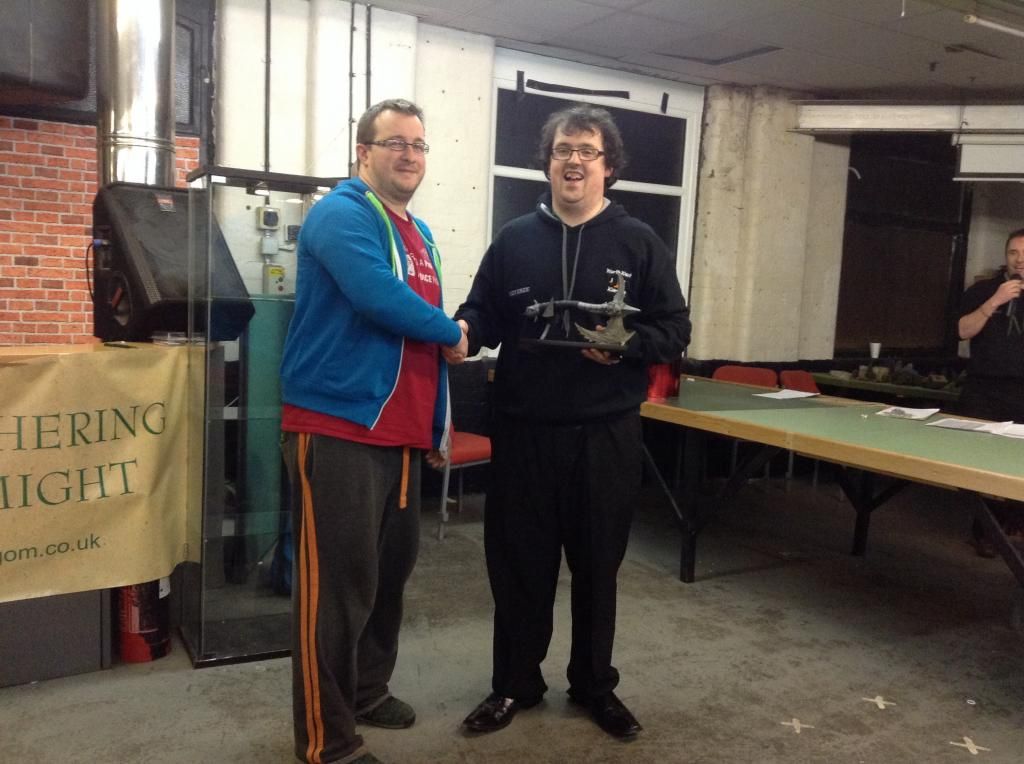 o it goes without saying we had fun & if you would like to join us again then you'll find a post on here or check out our dedicated website....
http://www.agom.co.uk